Machine tool spindle service

Why use SKF for machine tool spindle services?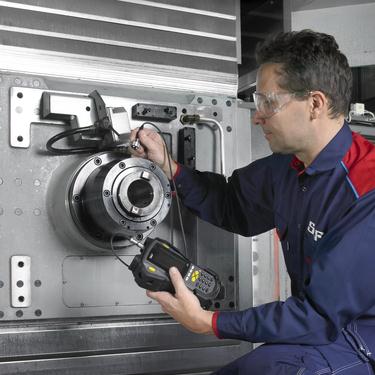 Drawing on SKF's deep knowledge of rotating machinery equipment and our experience from operating machine tools in our own facilities for more than 100 years, and from providing one of the core components in spindles -  super-precision bearings - we know how important spindle reliability is to keep production targets.
A one-shop-stop for machine tool services
We serve thousands of machine tools spindles annually through our global network of service centres. In addition to professional spindle services, we can also provide condition monitoring technologies and on-site services.
World wide coverage
The high degree of accuracy and repeatability required in machine tool applications demands highly skilled technicians and the right facility capabilities. In our service centres, we recondition and upgrade a large number of machine tool spindles for optimum performance. We have broad in-house capabilities and technologies to provide high quality reconditioning of defects and problems in machine tool spindles, no matter type of design, brand, application or technology.