"Now the aim is to maintain at our leisure."

Duncan Lawson, Group Engineering Manager, Allied Mills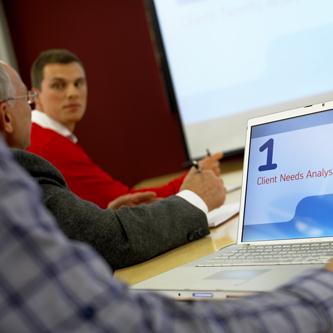 To improve asset reliability, SKF helped Allied Mills to develop an evolving asset care strategy. Now they are able to identify and predict possible breakdowns and plan preventive maintenance.
Allied Mills grinds huge volumes of wheat into flour 24/7 the whole year round, providing bakeries, primarily in the UK, with a consistent, high-quality product. In fact, its three plants grind almost a quarter of the UK's annual flour production. Keeping up with the non-stop demand means avoiding unplanned downtime.
The challenge
The wheat/flour processing is very exact and involves many steps. "During the intake and first clean, the wheat is coarsely cleaned," explains Duncan Lawson, Group Engineering Manager at Allied Mills. "It arrives straight from the harvest or store, complete with straw, chaff and, occasionally even, five-pound notes. The second clean is much finer, and its exact specifications depend on the size, shape and density of each grain. Water is also now added. The wheat must absorb this moisture and be left to condition in a silo for 12 to 24 hours. The final element of the process is the milling itself. The flutes, teeth and smooth surfaces of the rollers in the mills pound and pummel the wheat, and sifters mechanically sift it into flour. The resulting base flour is then blended according to each customer's specifications and loaded into bulk tankers." 
"Our aim is to provide bakeries with a consistent quality of raw material as the major ingredient in the baking process," says Philip Beach, Allied Mills general manager. "On this site, we mill flour in high volumes 24/7, 365 days a year, and we want to keep that process up and running as smoothly as possible."

The solution
"In 2005, Allied Mills approached us to help with asset reliability," says Paul Deighton of SKF. "Their main concern was reliability, and they were aiming for a situation where production never had to stop unless the market allowed it. We used a technique, based on a total review of the group's existing strategy, called 'client needs analysis' (CNA) to enable Allied Mills to develop an evolving asset care strategy."
SKF followed this up in 2009 with another CNA to measure the improvement and encouraged the introduction of a root cause failure analysis each time the mill had to stop unexpectedly for more than four hours. A team was established to determine why each stoppage occurred, whether it was predictable and how fast the mill could recover.

Customer value
SKF encouraged Allied Mills engineers to sit down as a team to discuss maintenance for its 5,000 assets and to view this process as an integral, value-added part of the business. It's part of SKF's focus on "criticality" – identifying and predicting possible breakdowns and planning preventive maintenance. 
For Allied Mills, this approach has significantly improved asset reliability. "Now," says Duncan Lawson, Allied Mills' group engineering manager, "the aim is to maintain at our leisure."

Allied Mills challenged us. Now it's your turn.