SKF Agri Hub for independent tillage discs

Relubrication-free, integrated solution increases farm productivity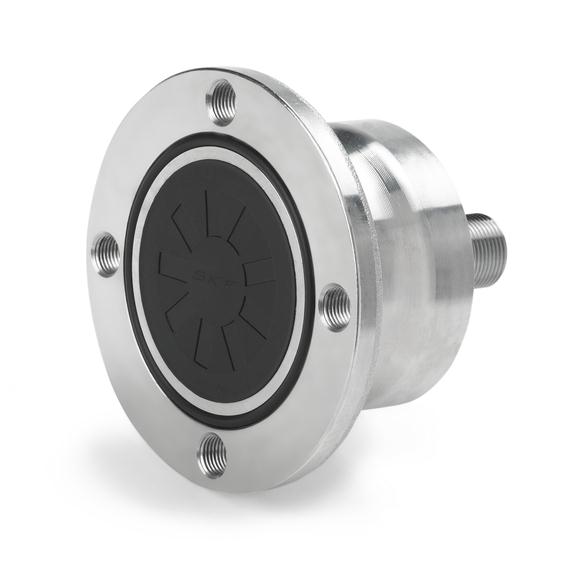 Suitable for virtually any agricultural implement arm, the SKF Agri Hub for tillage discs is a robust, easy-fit hub sealing solution. The unit features a flanged outer ring that is pre-drilled and tapped to accommodate a disc. A stationary inner ring is fitted with a threaded stub shaft for easy mounting onto virtually any implement arm.
Field- and lab-tested performance
Extensive SKF testing reveals that the SKF Agri Hub for independent tillage discs can slash lubricant consumption by as much as 500 kg over 10 years, and cut operating costs by up to 30%. With no need for regreasing, SKF Agri Hub units reduce maintenance downtime and increase farm productivity by 150%. 

OEM benefits
• A cost-effective solution
• Higher product quality and reliability
• Stronger market image
• Supports sustainability efforts
End-user benefits
• Increased farm productivity
• Relubrication-free
• Reduced environmental impact
• Easy to install/replace