SKF wafer oven units
4 years of re-lubrication free, 24/7 operation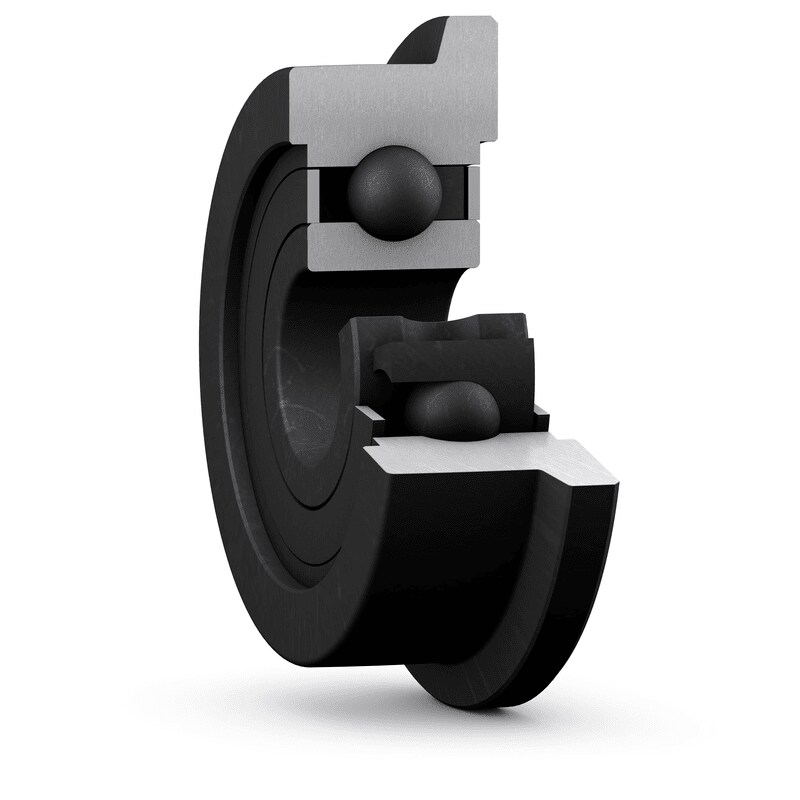 SKF wafer oven units can deliver it in a HACCP-friendly solution. Lubrication-free integral wafer oven units from SKF consist of a carrier wheel and a top roller unit for baking tongs. A unique graphite cage acts as self-lubricating cage, providing an environmentally friendly, HACCP-compliant solution. Other benefits include:

Increases production with reduced maintenance


Improved safety by eliminating dripping grease

Reduced operating and environmental costs – no more re-lubrication or grease disposal expenses

Simple, quick retro-fit installation

Wafer oven units are available as stainless steel and manganese phosphate-coated units with shaft sizes of 25 and 30 mm.