SKF Food Line ball bearing units
From food grade to food safe
Food grade is commonly considered to be the equivalent of having food-grade seals, food-grade lubricant and corrosion-resistant bearing units.
SKF's current generation of bearing units are already food-grade products and are relubrication-free.
However, we are now raising the bar to support pro-active food safety by providing food-safe bearing units that are completely sealed (Blue range), lubricated for life and designed for increased bearing performance, even in the harshest processing and cleaning environments.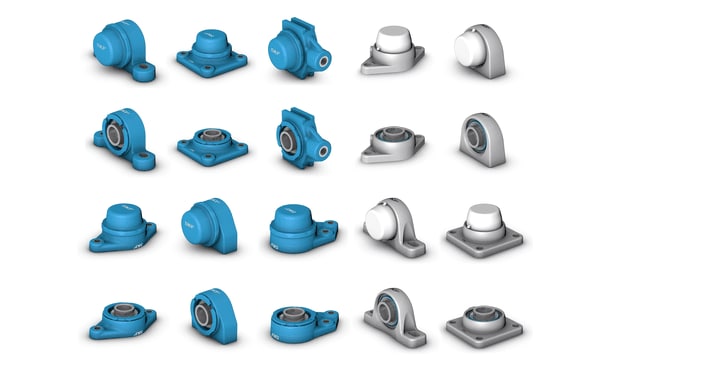 Housing units: Plummer block, Short base plummer block, Oval flanged, 3-bolt flanged, Square flanged, Take-up composite and stainless steel housings, available for 20-50 mm shaft bore diameter.