SKF LGHB 2 bearing grease and LAGG series grease pumps

Tough applications demand tough greases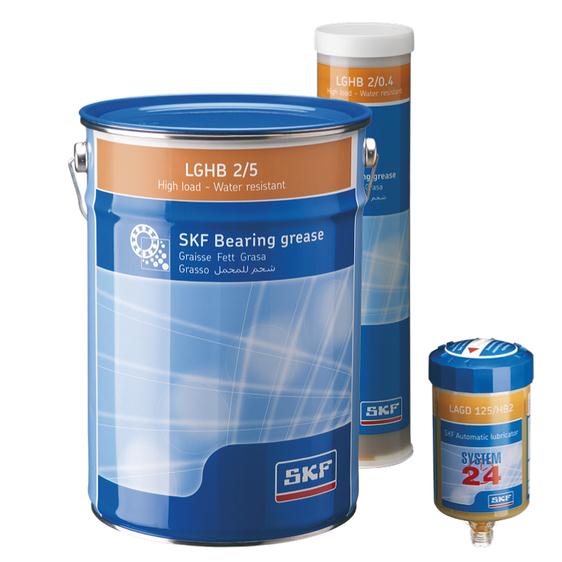 Robust rolling mill bearing arrangements need lubricants with excellent mechanical stability like SKF LGHB 2. SKF LGHB 2 is a high-performance grease with a complex calcium, sulphonate base, designed for severe operating conditions.
Good lubrication and high oxidation stability from -20 °C up to 150 °C ( -5 to 300˚ F)and, for short peak periods, up to 200 °C (390 °F)


Excellent mechanical stability – will not be ejected or lose consistency in roller bearings under heavy-duty

Contains no EP additives and the extreme pressure characteristics are created within the soap structure


Complex calcium sulphonate structure helps ensure excellent anti-oxidation and anti-corrosion properties, even in the presence of water
Excellent complements to SKF LGHB 2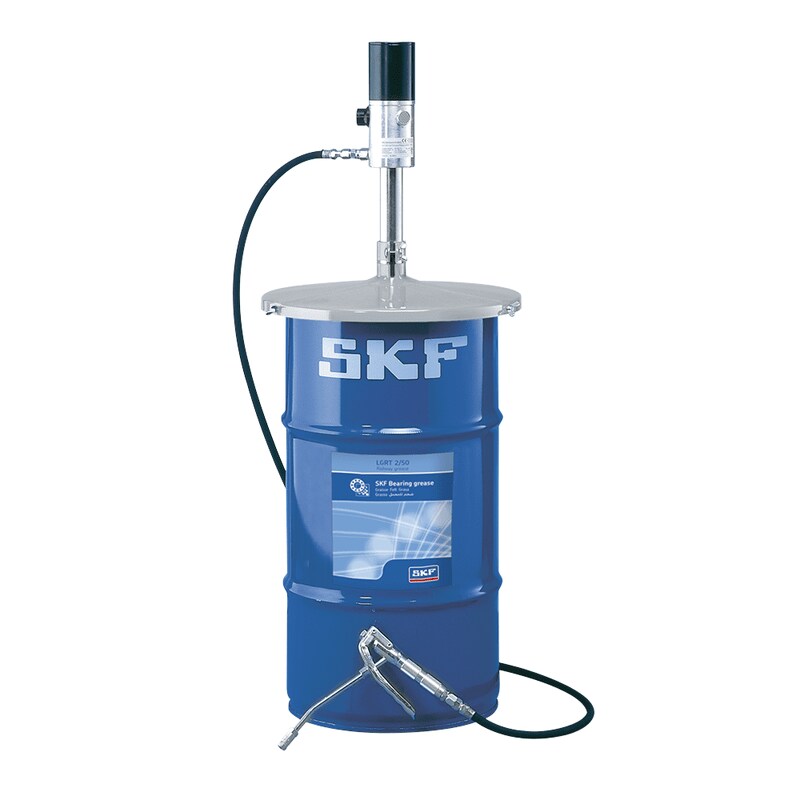 SKF LAGG series grease pumps connect directly to greasing points or to centralized lubrication systems. A dust-tight pump design keeps grease clean, which is vital to bearing service life.
Full range of manual and air-operated grease pumps that empty standard 18, 50 or 180 kg (39, 110 or 400 lb) grease drums

Pumps have a maximum pressure of 40 and 42 MPa (5 800 and 6 090 psi) respectively


Easy to install and ready for use – pumps are supplied with all necessary items including 3 500 mm (137,8 in) of tubing