Needle Roller Bearings for swing arm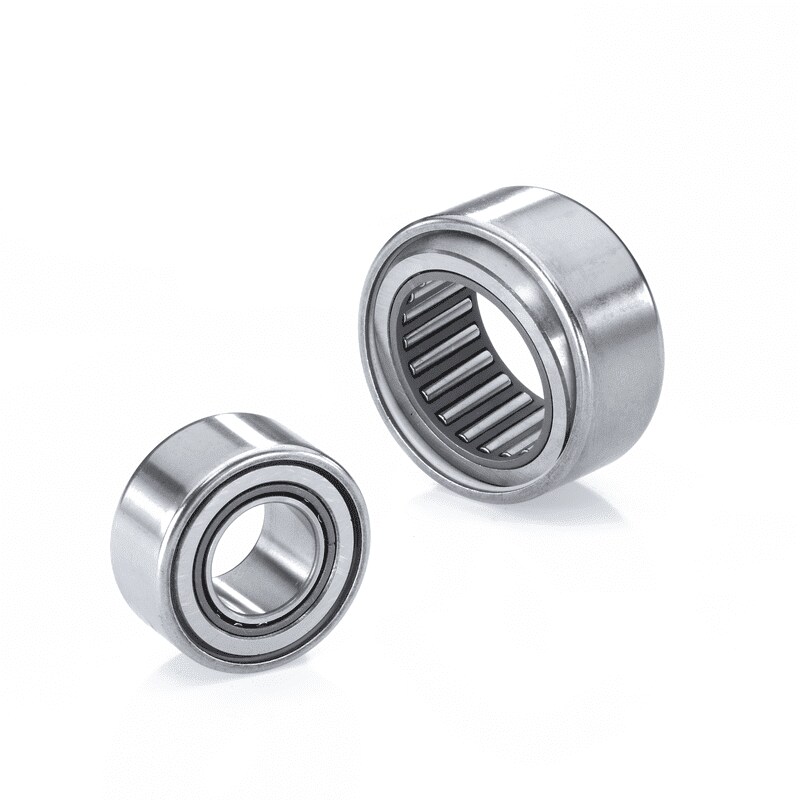 Needle roller bearings are rolling bearings with cylindrical rollers that are small in diameter. In spite of their low cross section, needle roller bearings have a high load carrying capacity and are therefore extremely suitable for bearing arrangements where radial space is limited.
SKF supplies needle roller bearings in different designs and a wide range of sizes, which are appropriate for different applications.