Systematic energy management at SKF's raw material suppliers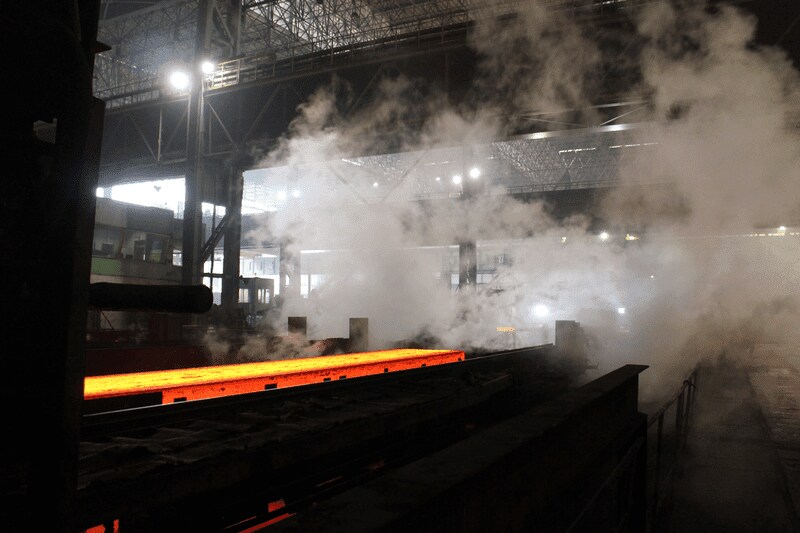 25 of 30 energy intensive raw material suppliers to SKF have been certified to ISO 50001 and the rest confirming work towards certification. We call this a success and would like to sincerely thank our energy intensive suppliers who have worked to achieve certification and delivered results.
Along the way, several aspects have helped out to push for such certification, such as tax incentives on some European markets, increased focus on potential cost of carbon and a global agreement to reduce emission according to 'the two degree target'*. 
Back in 2011, when we established our climate targets for 2016 we asked ourselves, how can we work to get our suppliers more CO2 efficient? Should we ask them to provide us their CO2 accounting? Should we demand them to reduce emissions for us? Should we go there and tell them how to run their (complex and energy intensive) operations. 
None of the above seemed very pragmatic, so what to do? At the same time the new ISO 50001 for energy management was in the making and SKF had just decided to go for global certification.
In this process we decided that the most fruitful way to drive CO2 performance would be to go after the root cause of emissions – energy use – and ask all energy intensive suppliers to join us and implement energy management systems certified to ISO 50001**.

What did we learn during the previous period?
We still do not think that collection of emission data is the most effective way to drive change. We want to see a proactive and systematic approach to energy reduction, this reduces environmental impact where it matters. It also reduces cost and risk over time, exponentially in case a cost on carbon emissions would be realized. 
Water foot-print studies also indicate that there as a very strong correlation between energy use and water intensity, a significant part of the water footprint of SKF's products comes from the energy generated to process metal raw material. This gives us even more purpose to our approach with systematic energy use reduction.

Going forward, the main objective on energy and CO2 in the supply chain is to follow up and support energy intensive suppliers to achieve ISO 50001 certification, read more here

Shared value
Reducing energy does not have to be done for altruistic reasons, it just makes good business sense and expected by all stakeholders. The systematic approach with certified management systems calls for long-term commitment for proper energy mapping, reduced energy demand, reduced greenhouse gas emissions and reduced cost and risks over time. Industrial facilities save up to 10% of energy cost within 18 months from certification, according to the US Department of Energy. In the traditional 'management system working method' with continual improvement, the performance is sustained and improved over time. For SKF's energy intensive suppliers – who bear significant costs related to energy – this is good news.
WWF climate savers programme
Between 2012 and 2016 SKF participated in the WWF Climate Savers partnership and set targets to reduce emissions over the full value chain, from raw material and components, to SKF's manufacturing, goods transportation and distribution, to the product use-phase at end customer. The WWF and all other climate savers companies have been a valued partners and together, WWF and SKF conclude the five year period an overall success. 
In 2017, SKF chooses to continue the work on reducing climate impact outside the Climate Savers programme – still with focus on life-cycle impact, long-term mindset and high ambition – this is SKF climate targets 2025.
WWF remains a vital speaking partner and stakeholder to SKF on climate change, water and other environmental issues.
Good for SKF - good for the world

Climate change, economic prosperity, gainful jobs and well-being are all important and highly interconnected. The Global Goals set the direction and with SKF Care as the foundation we work continuously to create positive impact. 
Our strategy is transparent and inclusive, please let us know what you think is most important and relevant for SKF to address with this short survey.