End covers
To protect the bearing arrangement at the end of a shaft, and to avoid the possibility of an accident caused by an exposed shaft end, insert bearing housings and ball bearing units for a wide assortment are able to accommodate one of the following end cover designs:
End covers are accessories and must be ordered separately. The designations together with the distance that the end cover protrudes from the housing (
fig. 4
) are listed in the relevant product tables.
The complete assortment of end covers for insert bearing housings and units is listed in the product table.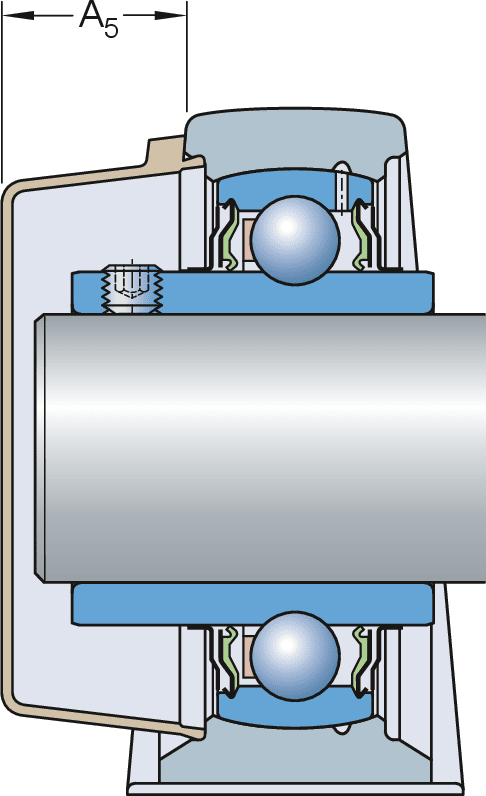 End covers are made of polypropylene (PP), have good resistance to most chemicals and can withstand operating temperatures up to 100 °C (210 °F). They are mounted by snapping them into the recess of the housing.
WARNING
Rotating parts hazard. To avoid serious injury, do not mount or dismount end cover unless shaft has stopped rotating and the machine has been locked out or the shaft has been secured so it can't rotate.