2025 Outlook: Optimizing maintenance with Internet of Things
By blending physical and digital realities, the Internet of Things (IoT) is vastly expanding the usability and reach of information technology, taking us beyond what we ever thought possible.
Throughout its development, the Internet of Things will continue to bring sweeping changes to the ways companies develop products, as well as manage and maintain their physical assets and machinery.
From monitoring machines on the factory floor to tracking progress in energy efficiency, sensors can help companies get far more out of their physical assets by improving machine performance, extending the life cycle of assets, and gathering valuable insights to inform and improve the machine re-design process.
In the infographic below, we highlight some of the major impacts the Internet of Things will have on maintenance and reliability in the coming years.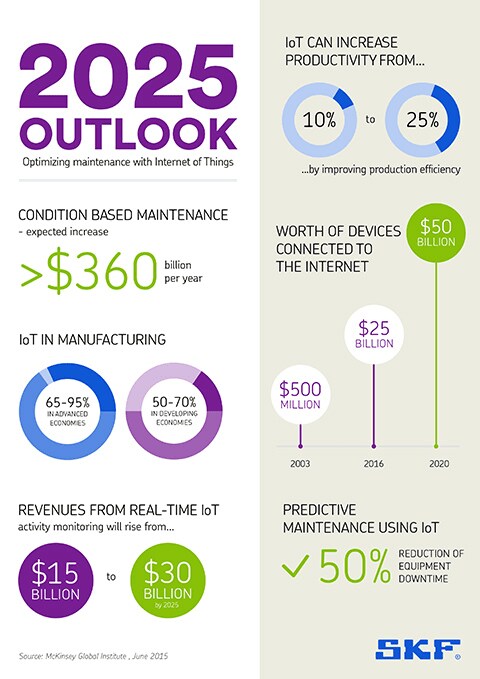 SKF and the Internet of Things can make a difference for your business. Get in touch with SKF today and discover how our technologies and services can improve your rotating equipment performance.