Automatic lubrication systems for the food and beverage industry

Consistent lubrication is vital to the life of bearings, gears and chains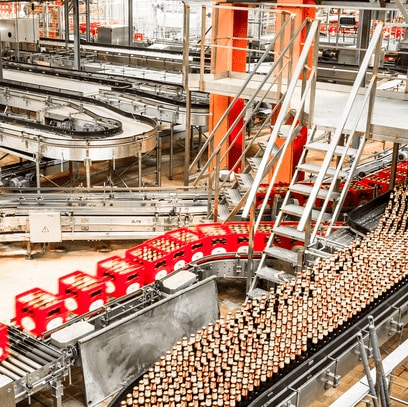 Like any mechanical system, moving parts in a food and beverage plant need proper lubrication to function optimally.
Contamination, moisture, high temperatures and humidity are all threats to bearing, chain and gear service life. Failure to properly lubricate each lubrication point on every machine can have a negative impact on schedules, maintenance costs and machine performance.
Poor lubrication causes about 36% of all premature bearing failures, but with the right lubrication solution you can create new opportunities to increase uptime and productivity.
Discover how lubrication systems help you to improve plant maintenance