End covers
Mounting
Remove the end cover from its package.
ECW end covers have an optional drainage hole (fig. 1). Open it if required.

Identify the housing recess for the end cover and make sure it is clean and free of any debris.

Hold the end cover at an angle against the housing and insert the cover edge into the housing recess.
When mounting ECW end covers (fig. 1) on composite housings for SKF Food Line, make sure the two wider tabs cover the fitting slots and the narrower tabs with protrusion engage the housing recess.

Push the end cover towards the housing until the edge snaps into the housing recess. Where needed, help the cover edge into position by bending it slightly as required.

Make sure the end cover is securely in place. If needed, remove it and start the process again from step 3.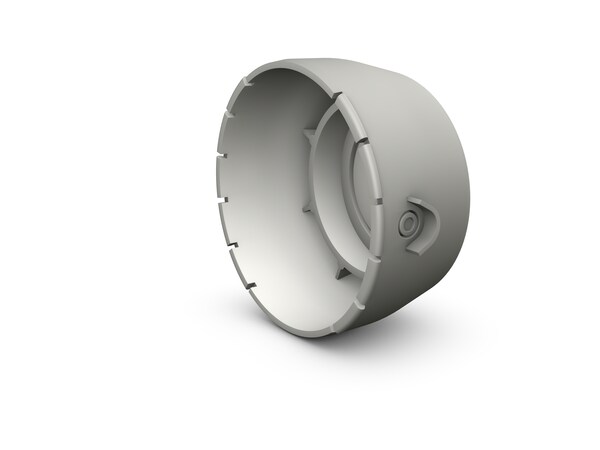 Dismounting
Insert a screwdriver or a pointed tool into the space between the housing and the dismounting protrusion located in the end cover side.

Unlock the end cover by levering it until a first part of the end cover edge comes out from the housing recess. Hold the end cover to make sure that it does not fall down, and complete the unlocking process by hand.
WARNING
Rotating parts hazard. To avoid serious injury, do not mount or dismount end cover unless shaft has stopped rotating and the machine has been locked out or the shaft has been secured so it can't rotate.