Load carrying capacity
Y-bearings
For bearing load recommendations, refer to:
Housings
Plummer block housings made of cast iron, composite and composite for SKF Food Line or stainless steel are able to withstand at least the same dynamic and static loads as the Y-bearings they incorporate. These Y-bearing units can also be used in applications where shock loads or varying axial loads occur.
If the loads acting on the housing are between 55° and 120° (fig. 1), precaution should be taken. Either stops should be provided in the direction of the load or cast iron housings can be doweled to the support surface.
Position and size of the dowel pin holes for plummer block housings in the SY(J), SYH and SYM series are listed in the product tables (→ Plummer block housings for Y-bearings, Y-bearing plummer block units).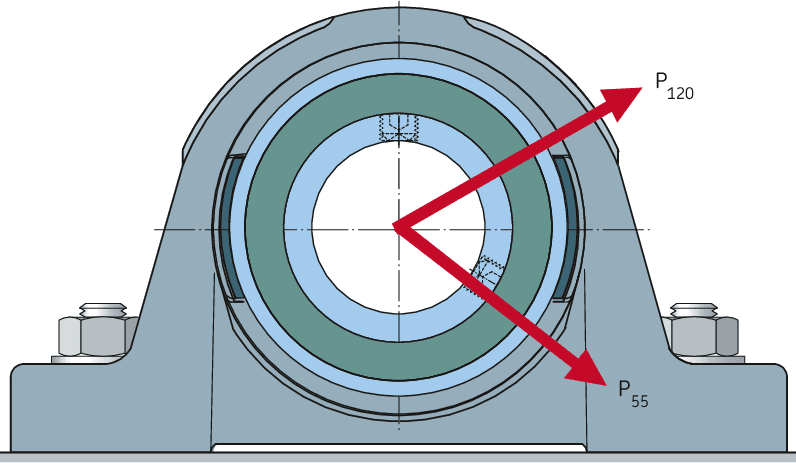 WARNING
If Y-bearing units are to be used in an application where health, safety, or the environment is at risk, the SKF application engineering service has to be contacted during the design phase.