SKF lubrication system helps cement mill increase availability and safety while decreasing grease costs

The challenge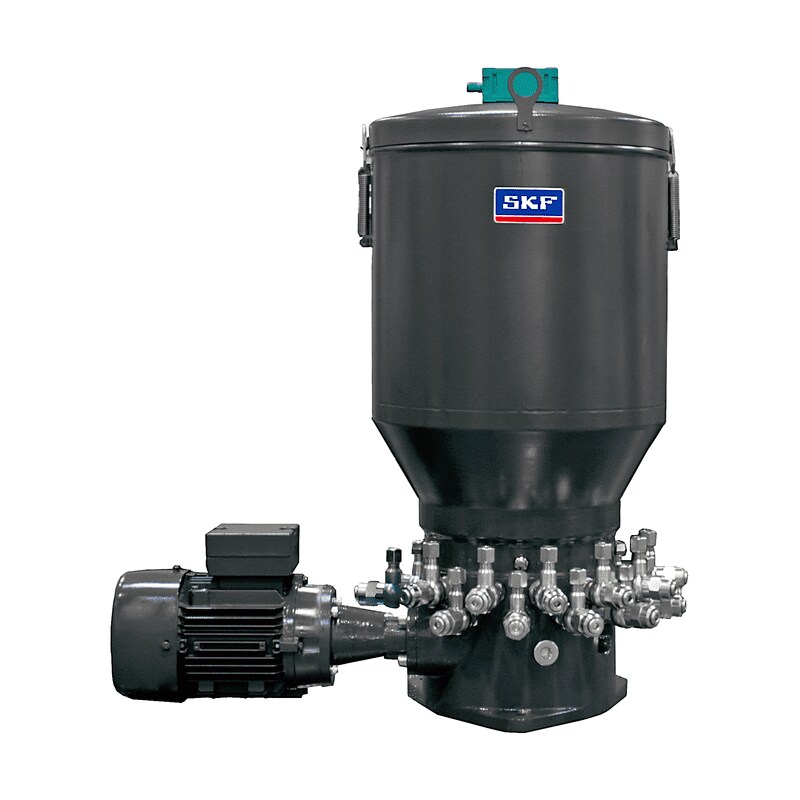 A cement mill in the Dominican Republic was experiencing availability problems with its clinker cooler. The cooler's poor lubrication system did not cover all the necessary lubrication points, leading maintenance staff to over-lubricate bearings.
Costly downtime and high monthly grease expenses often followed. As some points were manually re-lubricated, workers risked being burnt by hot clinker particles. Looking for a solution that would increase process availability, cut costs and increase safety, the mill turned to SKF.
The SKF solution
SKF suggested a progressive lubrication system that would provide automatic, hands-free lubrication 24/7. SKF installed a system featuring an FB30 pump, a 30 kg tank, four outlets with progressive feeders, plus piston detectors for system reliability.

The results
The SKF progressive lubrication system slashed cooler downtime, substantially increasing lubrication effectiveness and process availability. The SKF system also reduced the facility's lubricant consumption, cutting it from an average of 100 kg of grease per week to 35 kg, for a monthly savings of nearly $1 000. The system also enabled the facility's maintenance team to begin focusing on other duties, and kept them safely away from hot clinker cooler particles.