Kicking off in 2016

Around the world, SKF-organized "Meet the world" football tournaments are kicking off. Teams from 25 different countries are competing for spots in Gothia Cup, taking place in Gothenburg, Sweden, this summer.

The initiative



SKF CEO Alrik Danielson explains why this is important to SKF Group: "We started the Meet the World tournaments as an initiative to support the local communities where we operate and where our employees live. It is important for us to contribute to the development of the local societies where we are present. I have seen the excitement of the Meet the world kids coming to Gothenburg fulfilling their dreams, competing but also bonding with kids from other countries, creating friends for life. I am happy that we can make this possible."
Since this initiative started in 2006 SKF has brought over 2500 children to Gothia Cup. A total of 169 "Meet the world" tournaments have taken place and 39 nations have taken part.

Fabio Fabri, coordinator in Brazil where the tournament took place a couple of weeks ago says: "Running Meet the World in Brazil is a testimony of SKF's engagement and we are happy to provide a great cultural experience. For the winning team, this means a once in a life time experience that will contribute to his future for better opportunities and personal growth."

Meet the world is SKF's largest corporate social responsibility initiative. Local SKF companies, in corporation with a football expert, host local football tournaments. The tournaments give children from a variety of different backgrounds the opportunity to play football and to come to Gothenburg and compete with teams from over 75 countries. The winning team from each local tournament wins free participation, accommodation, food and transportation to Gothia Cup in Gothenburg, the same year.
Gothia Cup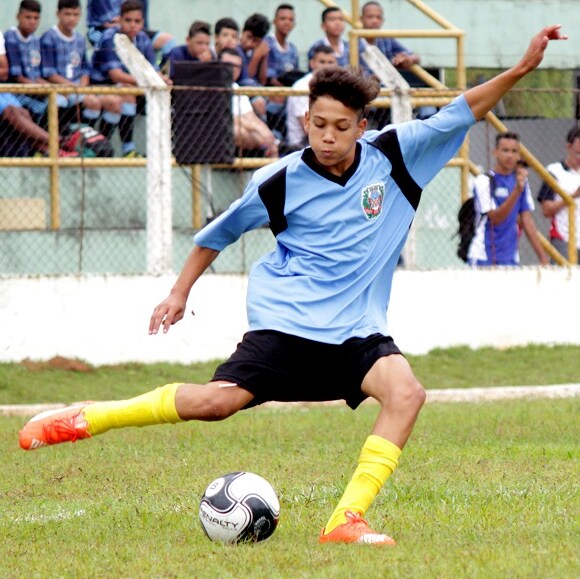 Gothia Cup is the world's largest youth football tournament and SKF is the main partner of the event. Around 1600 teams, age 11-18, participate each year.  There is a Special Olympics group for intellectually disabled kids over 14 years. The aim of Gothia Cup is to create a meeting place for young people regardless of gender, social background, culture, skin color or religion.
Celebrate the world

As part of the SKF involvement for 2016, a social media campaign called "Celebrate the World" asks all participants in the local tournaments, as well as all other kids who play in a football team, to upload and share their goal celebrations. The aim is to create an online meeting place that brings children together and spreads the participation to a wider audience. Please encourage your kids and others to visit the campaign's homepage, Facebook page and Instagram.