Pillow block units - P2B

Pillow block housings (fig. 1), the most popular housing design for mounted bearings, are available in several series . All are designed to support loads primarily directed through the base. The P2B series housing has a standard base-to-center height. P2BL features a low center height with a base-to-center height typically 1/16" lower than the P2B series. P2BM - medium duty housings accommodate a larger bearing for a given shaft size, resulting in a greater load carrying capacity. All three housing series are supplied with a grease fitting for relubrication, have slotted bolt holes for adjustments during installation and provide for initial bearing alignment.

Other units can be composed by ordering the parts separately.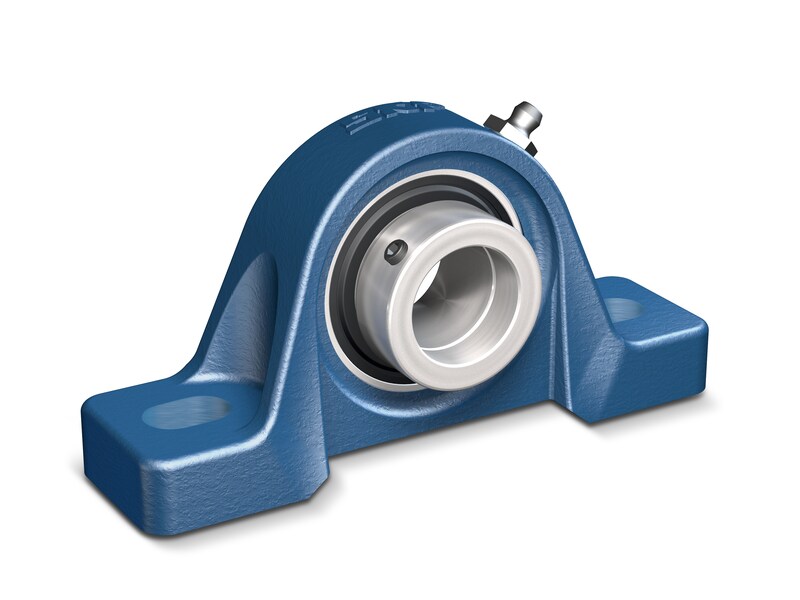 Tapped base unit - P2BT
Tapped base housings (
fig. 2
) are a variation of pillow block housings. Their design is optimized for radial loads acting in the direction of the base or the support surface. Tapped base units have a narrow width for tight areas and the non-tensioning end of conveyors.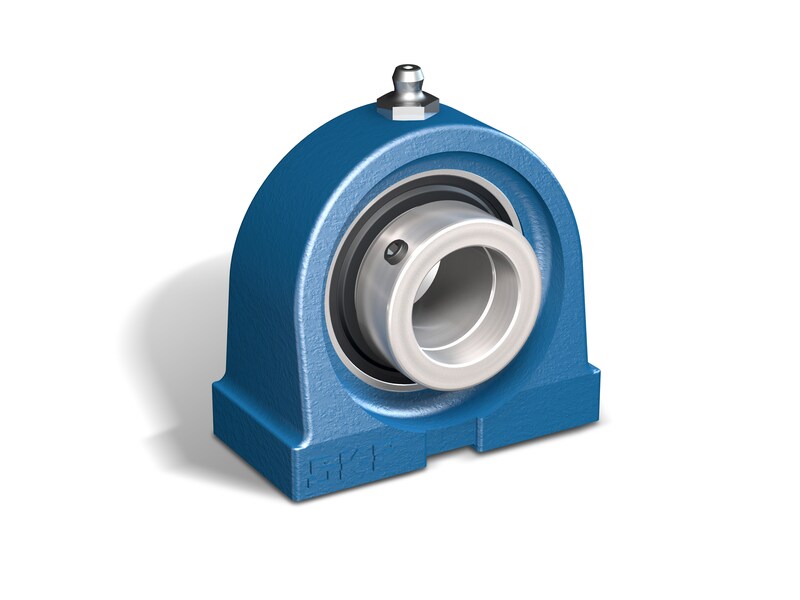 Please note
For dimensional data, please see the Ball bearing units and insert bearing catalog, or for the 3D drawing files, please contact your US Application Engineer