LRM2
Lubrication Remote Monitor for monitoring lubrication systems in difficult-to-access locations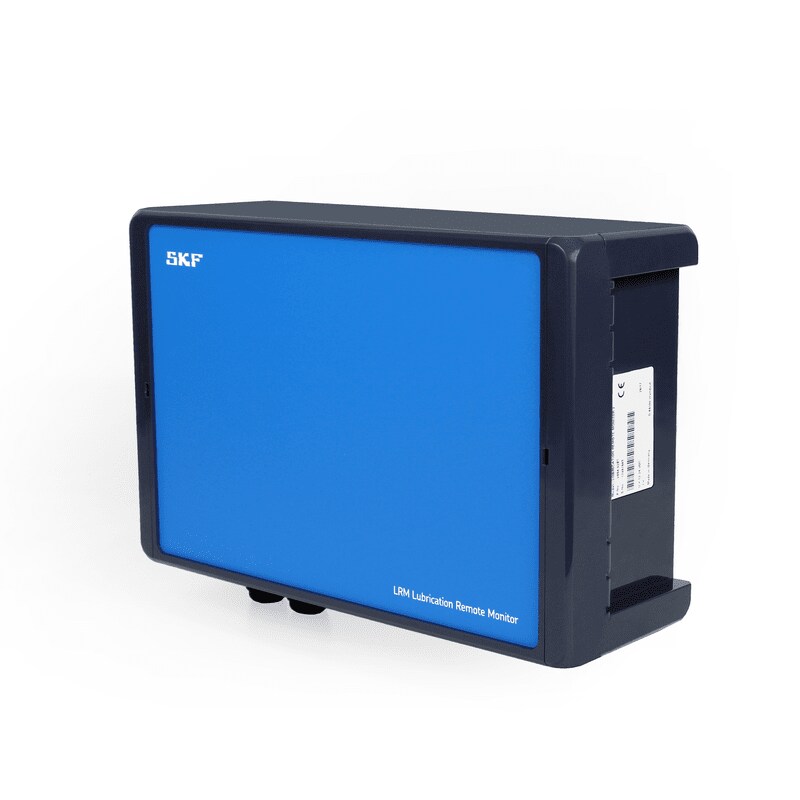 LRM2 lubrication remote monitor is designed for use with lubrication systems that cannot be checked daily due to the nature or position of the specific application.
Compatible with oil or grease, the monitor can be used on single-line, dual-line and progressive lubrication systems. The LRM can communicate with a pump or group of pumps on the same type of lubrication system.
LRM communicates using a SIM card just like the ones used in cell phones and tablets. It will use this connection to send and receive text messages via iOS or android mobile devices or via e-mail to a computer. The monitoring system can transmit alert messages to a random number of e-mail or mobile phone contacts. These contacts can be grouped based on the message type.
The LRM features two digital inputs and outputs and can be utilized to send both low-level and fault messages. Also, the LRM can be used to start an additional lubrication cycle at a pump or group of pumps on the same type of lubrication system. The LRM unit can be reset by sending messages from the mobile device.
Features and benefits:
Can be used on single-line, progressive or dual-line lubrication systems

Two digital inputs and outputs

The antenna is packed inside the housing. An optional external antenna can be ordered.

The LRM2 module is available without housing for mounting in existing control box.

Watch the video and discover how the LRM2 works