ST-1240
Control center family for single-line, dual-line and progressive lubrication systems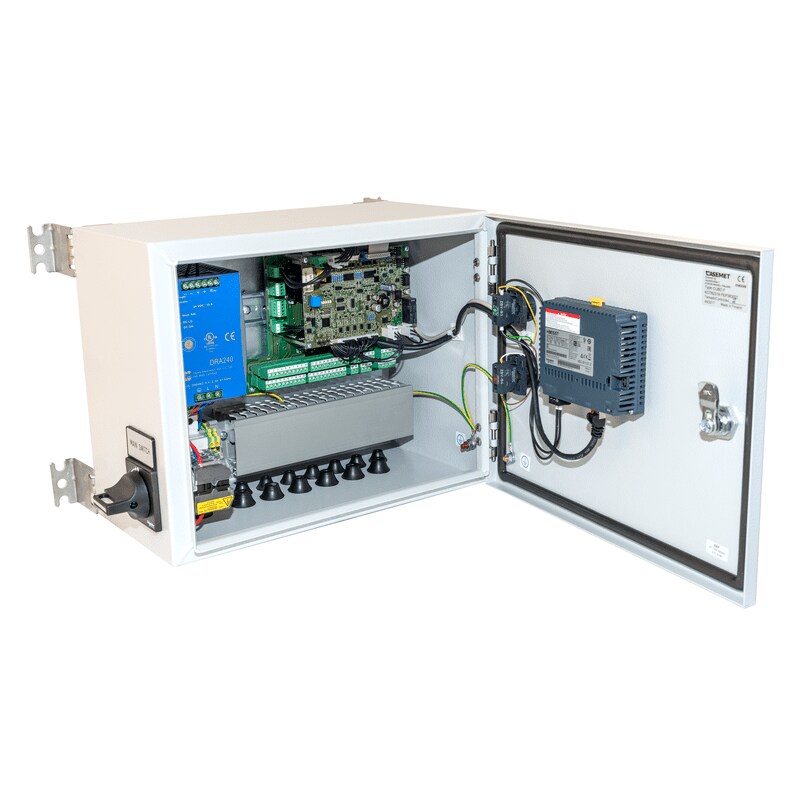 The SKF control center family ST-1240 supports any combination of single-line, dual-line and progressive lubrication systems. The lubrication channels can be zones, separated by shut-off valves, or complete lubrication systems with separate pumping centres and varying lubricants. Pressure switches, pressure transmitters or piston detectors can be used in all channels.
While ST-1240-GRAPH and ST-1240-IF are two-channel control centers including two individual spraying air monitoring. ST-1240-GRAPH-4 includes same features but is optimized for single-line lubrication system up to four channels.
Both ST-1240-GRAPH variant control centres come with a user-friendly touch screen. The advanced display guides the user step-by-step through the application. It provides remote control via mobile devices or Ethernet, allowing easier system inspection and trouble shooting. The ST-1240-IF controller enables configuration in the field via a robust three button and three digit display.
ST-1240-IF and ST-1240-GRAPH are compatible with SKF Online software.
Features and benefits:
System can be divided up to 2 or 4 lubrication channels

Automatic pump change (Dualset)

Grease spraying control with air monitoring

IP 65 protection rating

Compatible with SKF Doser monitor
Works with SKF Online 1440 control software

Compatible with SMS remote controlling system

Robust IP65 steel enclosure