Neutron chopper, instrumentation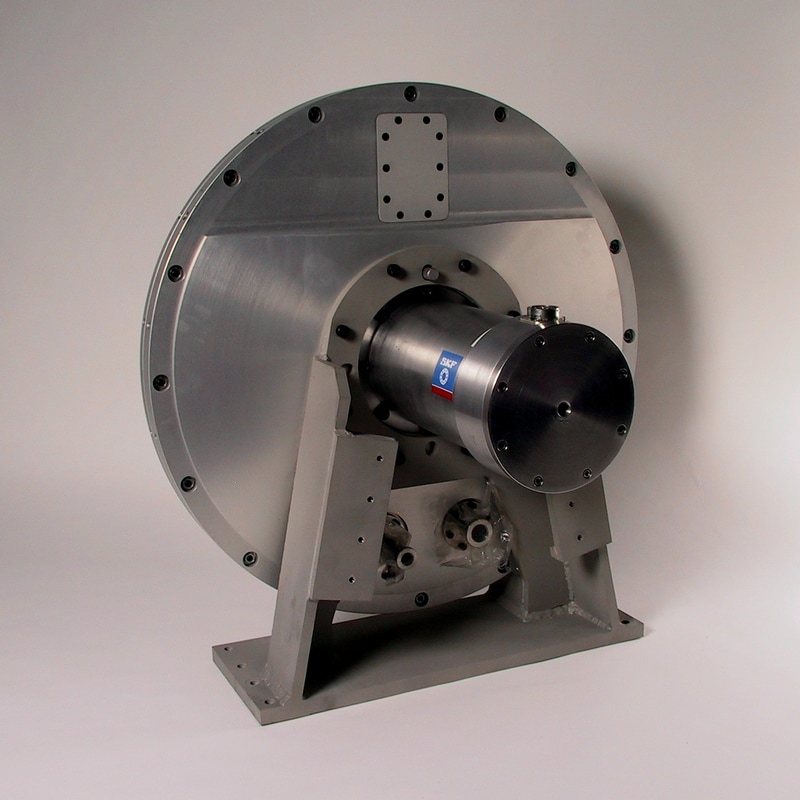 Advanced neutron facilities require high performing equipment.

SKF magnetic bearings are ideal for all types of neutron choppers (E0, T0, single or multi-disk bandwidth). Magnetic bearings enable neutron choppers to operate virtually maintenance free with extremely high reliability and without hydrocarbon contamination in a vacuum environment.

SKF's G5 digital magnetic bearing/motor control system not only levitates the shaft but also locks phase with the reference timing signal. This provides phase control of the slit package or disk assembly to ±0.25 ms at 600 Hz (i.e. within 0.05 degrees of alignment with minimum 99% repeatability). The SKF control system provides the best timing performance and operation in neutron scattering spectrography.

Key Benefits and Solutions:
non-contact rotation eliminates wear – extremely high bearing reliability

minimal housing vibration regardless of shaft balance (< 0.1 microns)

60 Hz to 600 Hz operation with sub-synchronous phase locking (1/2, 1/3, 1/4, 1/5, 1/6, 1/10)

DC brushless motor

extremely low loss bearing design for operation in vacuum environment

no water cooling for low speed operation

gamma radiation compatible to 3.5x106 rads

commercially available
SKF engineers work with customers to integrate mechanical, electronic, and communication systems to bring state of the art designs to leading neutron instruments.