Permanent magnet electric motors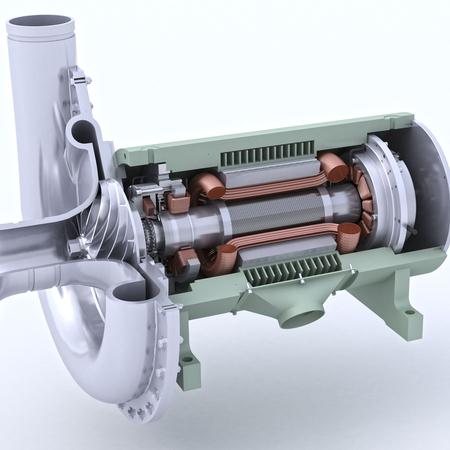 SKF designs, develops and manufactures a wide range of permanent magnet synchronous motors (PMSM) and generators for a wide range of applications and industries. These motors are ranging in power from tens of kilowatts to 1 MW and in rotation speeds - up to 100,000 rpm.
They match perfectly with the magnetic bearings for an all-in-one solution that brings higher energy efficiency at both full and partial load when compared with other types of drives, including geared ones.
Built-in monitoring and diagnostics capabilities to detect abnormalities early

Manufacturers can decrease the footprint and complexity of the machine and to improve overall efficiency and performance

End-users benefit from an energy-efficient installation with lower operational costs, simplicity of operation, utmost reliability and durability
Our scope of supply can vary from core components to a full package, giving the customer design flexibility and the advantages of a single source supply.