SKF Scotseals for truck wheel end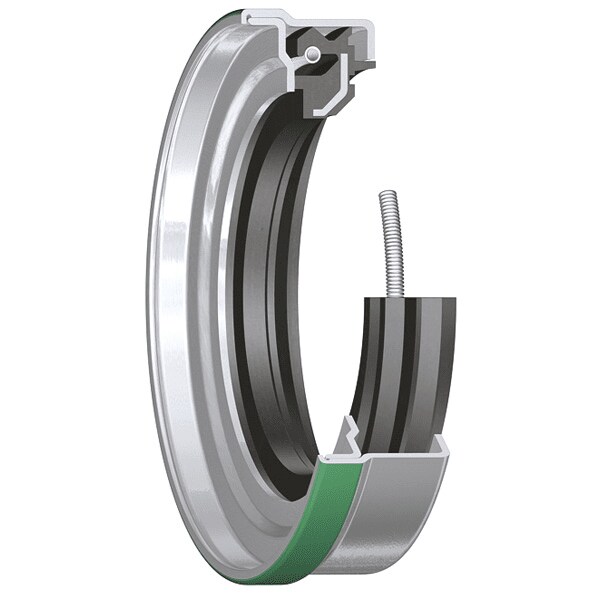 Proven as a standard in the heavy duty industry, SKF Scotseal units are available in a range of designs suited to the varying customer application requirements.
The range begins with the SKF Scotseal Classic for normal severity. For higher sealing demands SKF Scotseal Longlife and SKF Scotseal Plus XL are the designs of choice.
All use a fully enclosed cassette design (unitized design) with specially developed elastomer materials and multiple sealing lip geometries to provide excellent life and reliability in the operating conditions they are designed for.
Features
Unitized design (seal and wear sleeve supplied as a non-separable unit)

Enhanced dirt exclusion

Specially formulated elastomeric materials, compatible with mineral and synthetic lubricants

Sizes for a number of the most common wheel hub/axle combinations

Capability to retain oil or grease
Benefits
High fluid compatibility with oil additive packages

Wide temperature ranges

Long service life – increased reliability