SKF Engineering Consultancy Services helps turbine manufacturer design for a potential 20-year product service life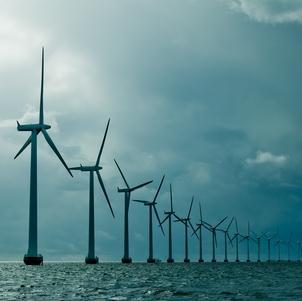 SKF Engineering Consultancy Services can help you get more out of your design resources. This may mean improving product reliability, speeding delivery times, reducing warranty claims, and much more! Below is just one example of SKF Engineering Consultancy Services at work in the wind energy industry.
The challenge
A major wind turbine manufacturer in China was in the process of designing a 1,5 MW turbine. The design team needed to determine whether or not the design would meet a 20-year lifecycle. The team also needed proof that the housing arrangement would fulfill the certification requirements of international certification bodies active in the wind industry. Looking for confirmation, the company contacted SKF.

The SKF solution
Drawing on their long experience in fatigue analysis, SKF engineering consultants conducted a highly accurate analysis of the housing including bearing and mainframe interaction. Detailed results could verify the design from a fatigue point of view and provide valuable input for future design improvements.

The results
SKF confirmed that the main bearing housing would indeed meet extreme load and fatigue load requirements for the 20-year service life. SKF also provided the company with the information needed to apply for international certification. By proving that the company's housing design would not result in premature bearing failure, SKF helped the company confirm that its design can last the required turbine service life.