Spindle repair and rebuild services
The fastest way back to productivity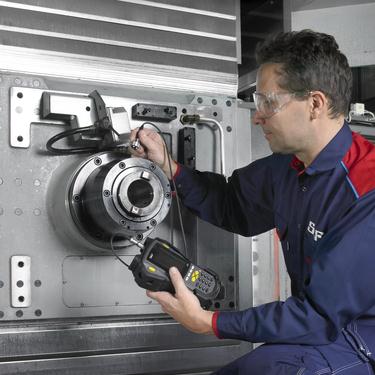 How can you improve machinery uptime to meet increasing demands while lowering your operating costs?
Every day manufacturers tell us it's getting more and more difficult to meet their ever-increasing production output demands.
The status quo ways of working are preventing them from staying ahead of the curve. When more output is needed, the easy answer is often to produce more with existing resources. However, boosting production speed puts your equipment at risk.
When your machine tools require a spindle changeout, replacing them with an equivalent new part means spending more and waiting longer – just to get back to the original performance level. SKF spindle remanufacturing is more cost effective, provides faster turnaround and can bring you higher performance than a brand new part. Concentrate your resources where they can offer the greatest return and leave spindle repair to a partner with specialized expertise.
Contact us via phone at 800-589-5563
Or
email us
for more information.


Add impact to your plant with SKF Spindle remanufacturing:
Upgrade your machine tools to better-than new capabilities

Increase reliability, speed, precision, and efficiency

Produce more without incurring higher maintenance costs

Be more proactive and avoid unnecessary down time

Add spindle expertise to your organization