Spindle repair and rebuild services
The fastest way back to productivity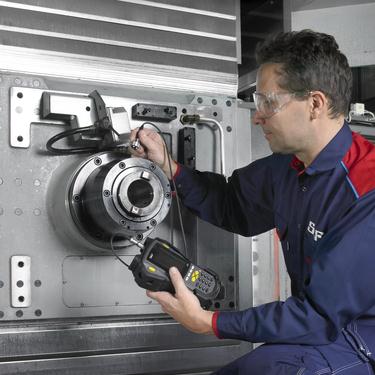 SKF Machine Tool Services is constantly improving and expanding our spindle repair services. Today, we offer advanced spindle analysis and testing, plus repairs and rebuilds. SKF Spindle Repair Services include:
Engineering

Custom modifications

Parts repair and manufacture

Balancing and vibrations analysis of complete assembly

Spindle components balancing


Industry leading quality since 1960
Since our formation as a vibration analysis service organization in 1960, SKF Machine Tool Services has provided the highest quality spindle repair, rebuild and support services in the industry. 
Today, we have an extensively trained and experienced team of engineers and technicians keeping up with the most recent advances in the spindle bearing, spindle motor and spindle test equipment – all to meet changing customer requirements.
All spindle rebuild and repair services are executed in our state-of-the-art facility in Cleveland, Ohio; and our high-tech equipment helps us to upgrade your spindle to today's most exacting standards.